I have discounted some items on my website in conjunction with our sale at the studios. check out the products tab along the top of the home page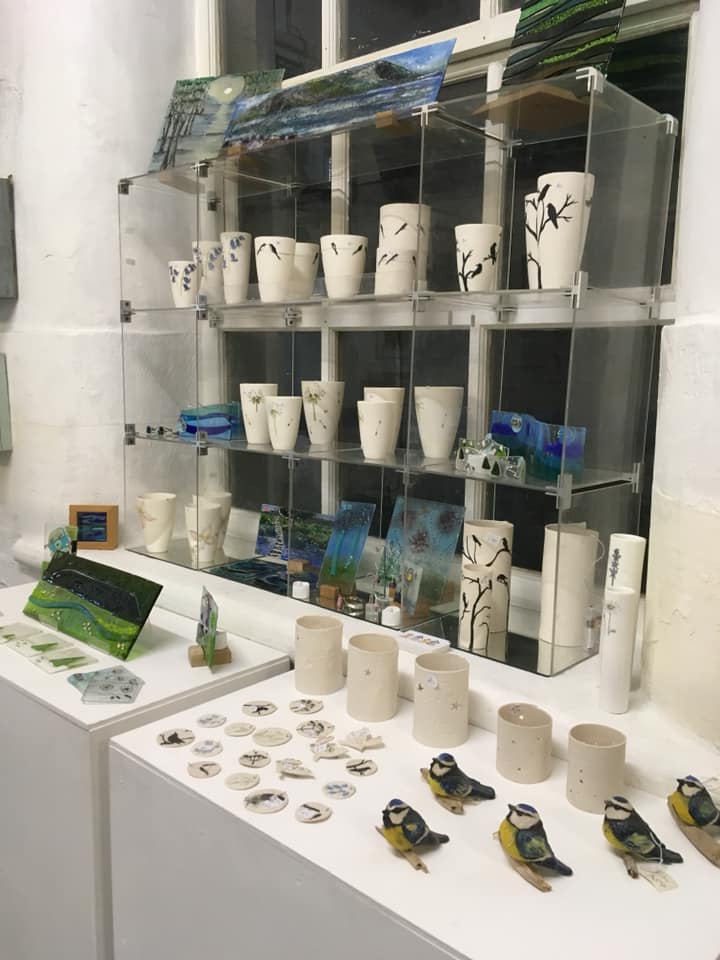 Annual Studio Sale
Jan 30th – 16th Feb 11am – 5pm Thursday – Saturday and Sundays 1-4pm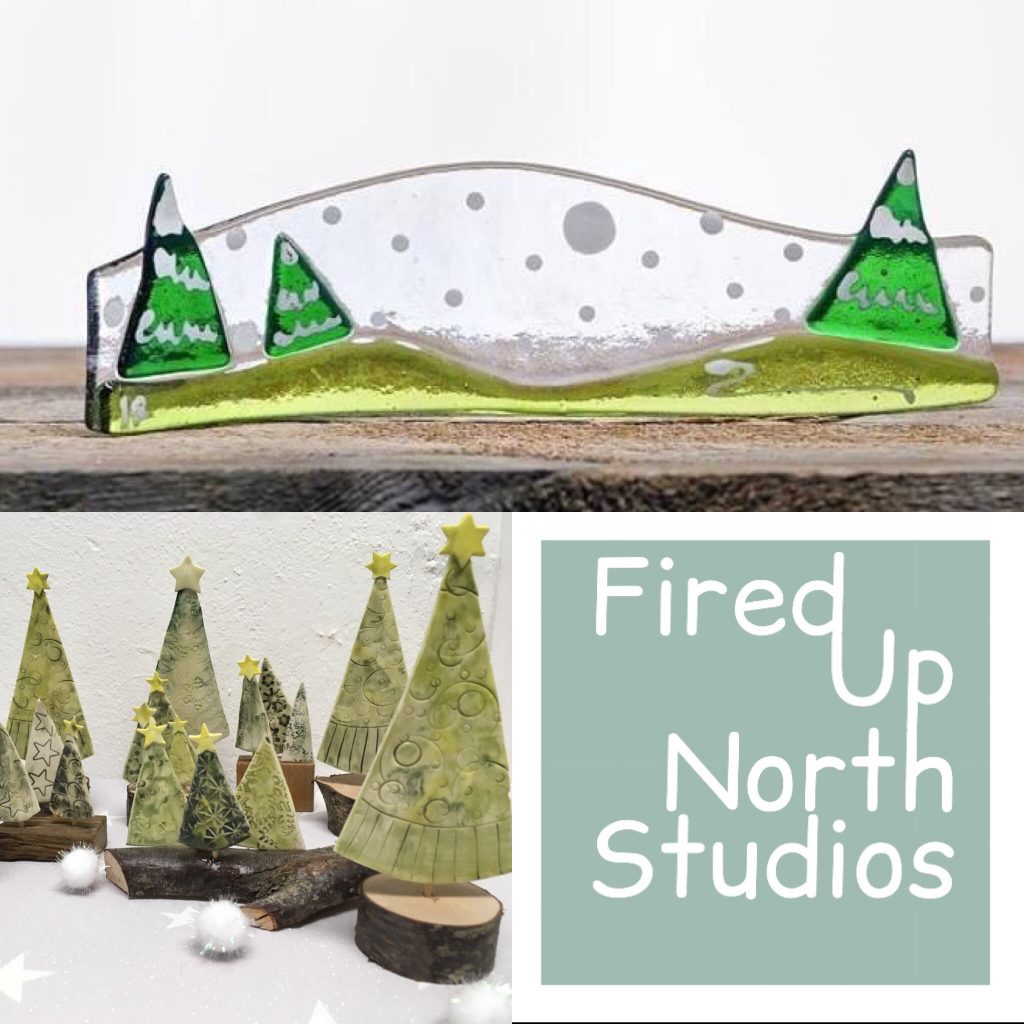 Grand Opening of my new Studios

If you follow my website, fb or Insta you'll know after 19yrs 17 of those in my old studio I have moved. From Sept 2019 I moved to Lomeshaye Business Village to a larger space with a dedicated workshop room.
My new studios are at
Fired Up North Studios Unit 25 Lomeshaye Business Village Turner Road, Nelson, BB9 7DR

The opening went well and I launched a number of workshops for the rest of the year. Email me for booking
info@juliemiles.co.uk
.032

Porcelain Tiles Workshops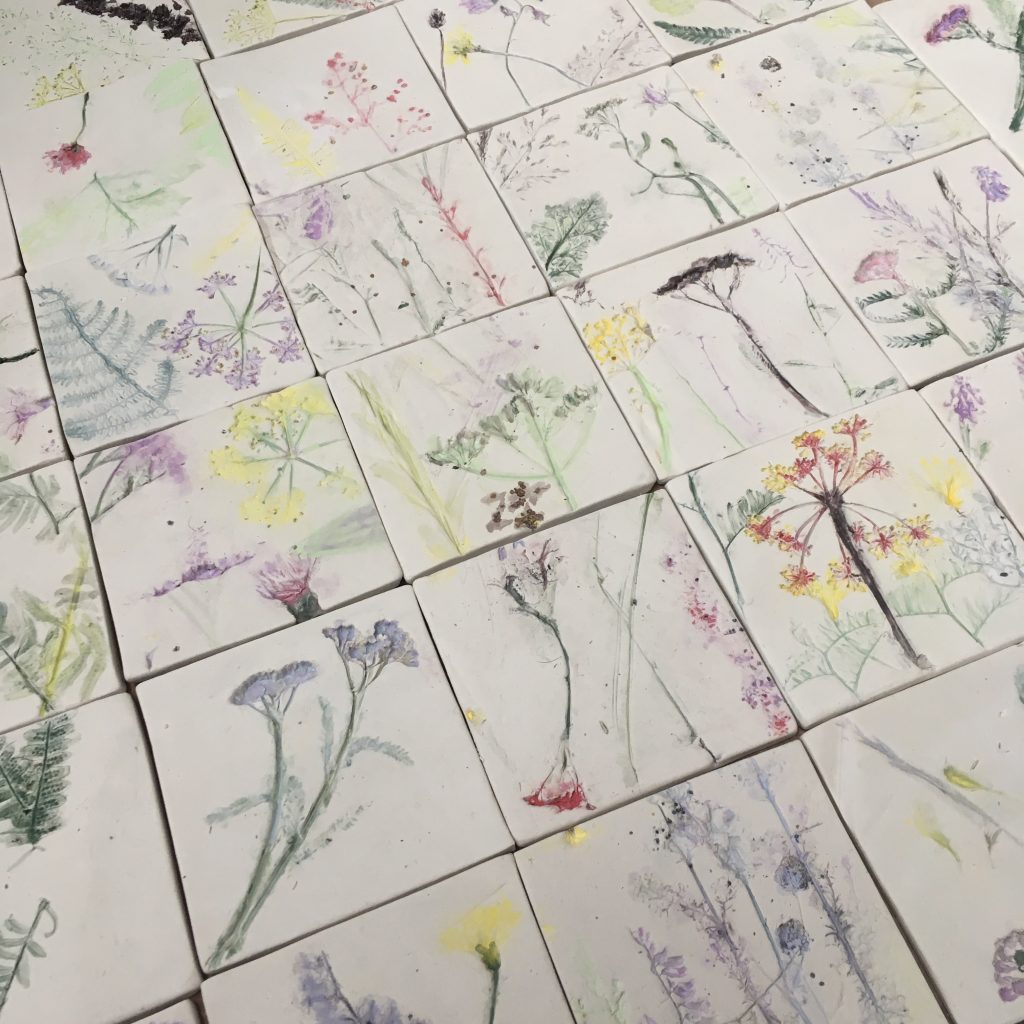 Tiles impressed natural objects in porcelain using natural material such as grasses, flowers and leaves.
You will create a set of four tiles that can be used as coasters or wall plaques, door numbers etc using colour and oxide to bring them to life. Participants will learn the basic skills involved in creating clay tiles. We will be using a porcelain clay suitable for displaying outdoors once fired. Creating decoration with collected natural materials ie grasses, seed heads, flowers and leaves to create patterns and pictures on the surface. We will introduce a splash of colour using underglaze and oxides to pick up the details on the surfaces once fired. Maximum 6 per workshop age 16 + duration 2 ½ hrs
Dates for 2019 Prices include materials and firing £45 Thurs 28th November 1pm -3.30pm or 6.30-9pm Thurs 5th December 1pm -3.30pm or 6.30-9pm



Porcelain tea light holders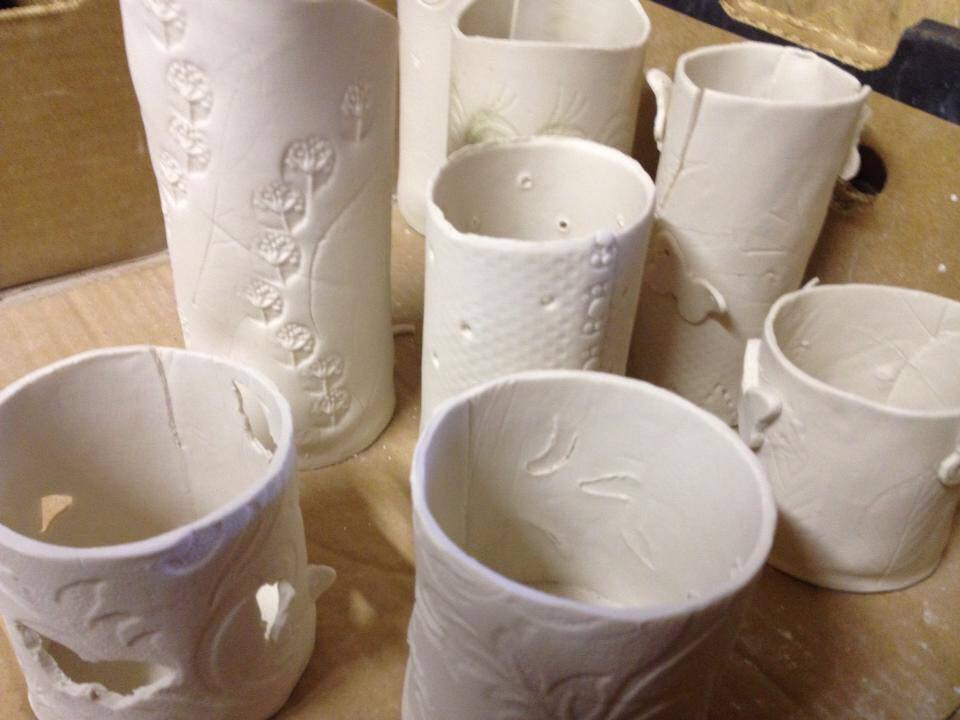 Create your own tea light holders using slab building techniques with porcelain. In this 2 & ½ hr workshop you will learn techniques on how to handle the porcelain, rolling out techniques and forming and joining the porcelain, impressing and incising using textures to exploit its beautiful translucent qualities to create your very own tea light holder. At the end of the workshop you will have created at least one porcelain tea light holder to be fired. Maximum 6 per workshop age 16 + duration 2 ½ hrs
Dates for 2019 Price includes materials and firing £45 Saturday 23rd November 1pm -3.30pm Sunday 1st December 1pm -3.30pm Wednesday 4th Dec 6.30-9pm Wednesday 11th Dec 6.30-9pm

Christmas decorations in Porcelain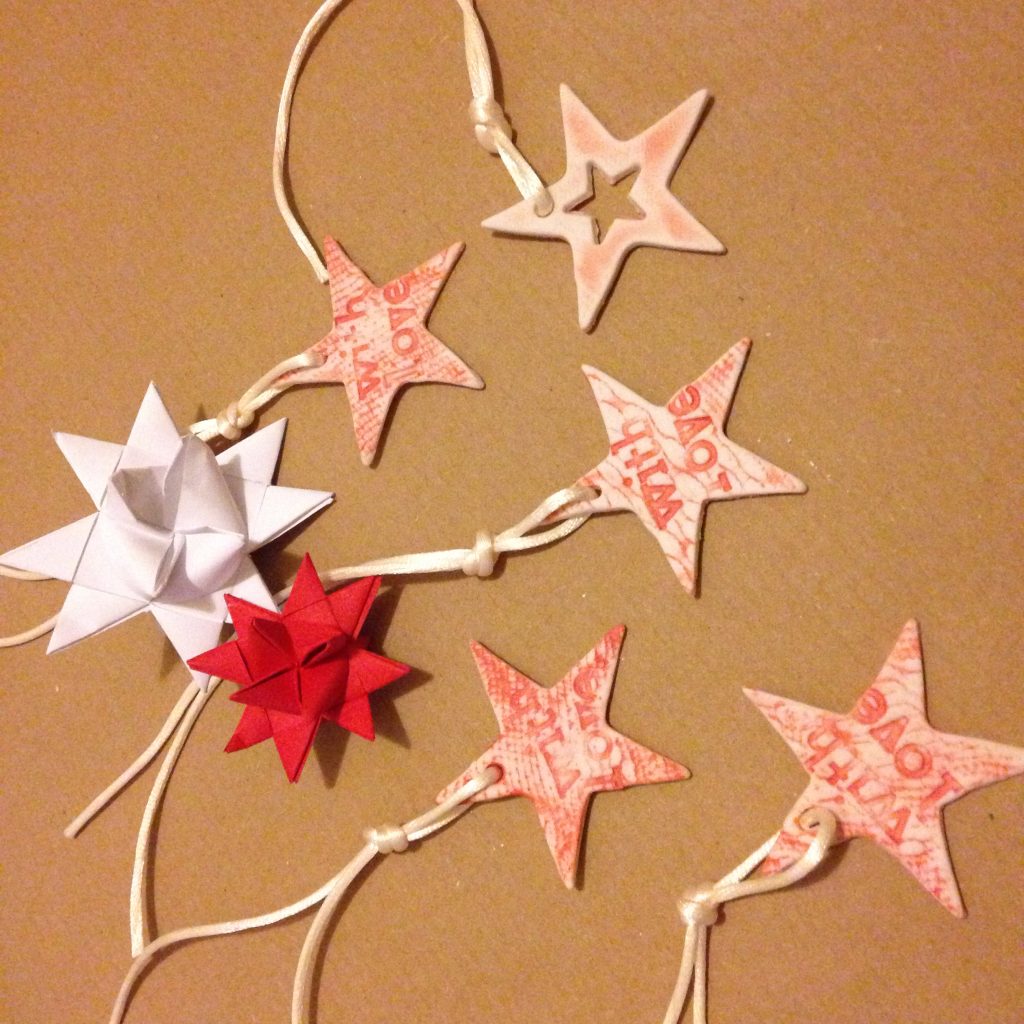 Come and make your own personalised Christmas tags, tree decorations. Learn how to roll out porcelain to 2mm thick, how to handle the material, impressing and incising techniques using textures to exploit its beautiful translucent qualities. You can leave your creations white or using underglazes to print or stain the imprints to coordinate your Christmas presents. Julie is an experienced teacher in ceramics with a degree in Design Craft & an MA in Ceramics. She has taught since graduating in 1998 in various settings from art galleries to a disused quarry, all ages and abilities. Bring an apron, enthusiasm and anything that you would like to use to impress including leaves, fabric, flowers etc and you will be able to achieve with step by step tuition some amazing creations. Go on have a go and get creative. Refreshments offered on arrival whilst going through housekeeping & health & safety for each workshop. Maximum 6 per workshop age 16 + duration 2 ½ hrs
Dates for 2019 Prices include materials and firing £45 Sunday 8th Dec 1.30-4pm
Save the date………. We are having our grand opening here at our new studios on Sunday 17th November 1-4pm
All welcome here Fired Up North Studios, Unit 25, Lomeshaye Village, Turner Road, Nelson, BB9 7DR
Staithes Fesitval
So I am exhibiting again at Staithes Festival of Arts and Heritage from 6th Sept – 8th Sept at Rockpool Cottage venue 34 on the Cowbar side of the harbour next to the lifeboat station. There is parking at the top of the hill. We will be under the banner of our new studios Fired Up North Studios along side Redcurrant Glass.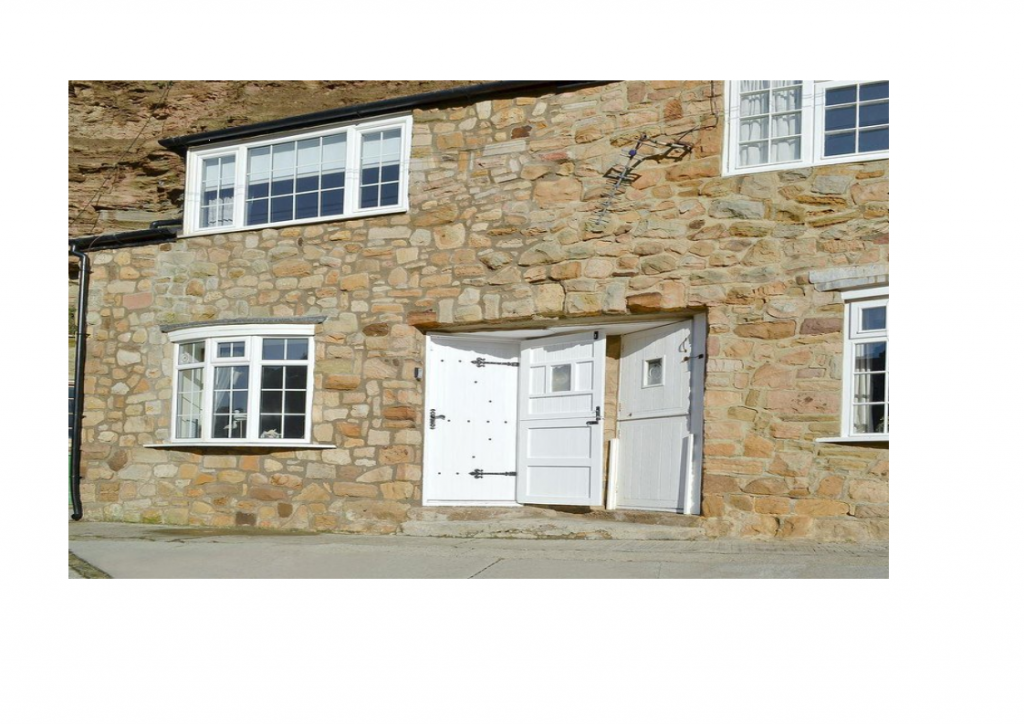 We will be opening for the preview evening from 7pm to 8.30pm on Friday then Saturday & Sunday 10am – 5.30pm
NEWS! STUDIO NEWS! NEW STUDIO NEWS
So I have news which is the worst kept secret that after 17 years at Higherford Mill and moving to Lomeshaye Business Village from Sept 1st. It's a bigger space and doesn't leak!
We will be having an opening in October so if you want an invite sign up to my mailchimp newsletter by sending me your email address to info@juliemiles.co.uk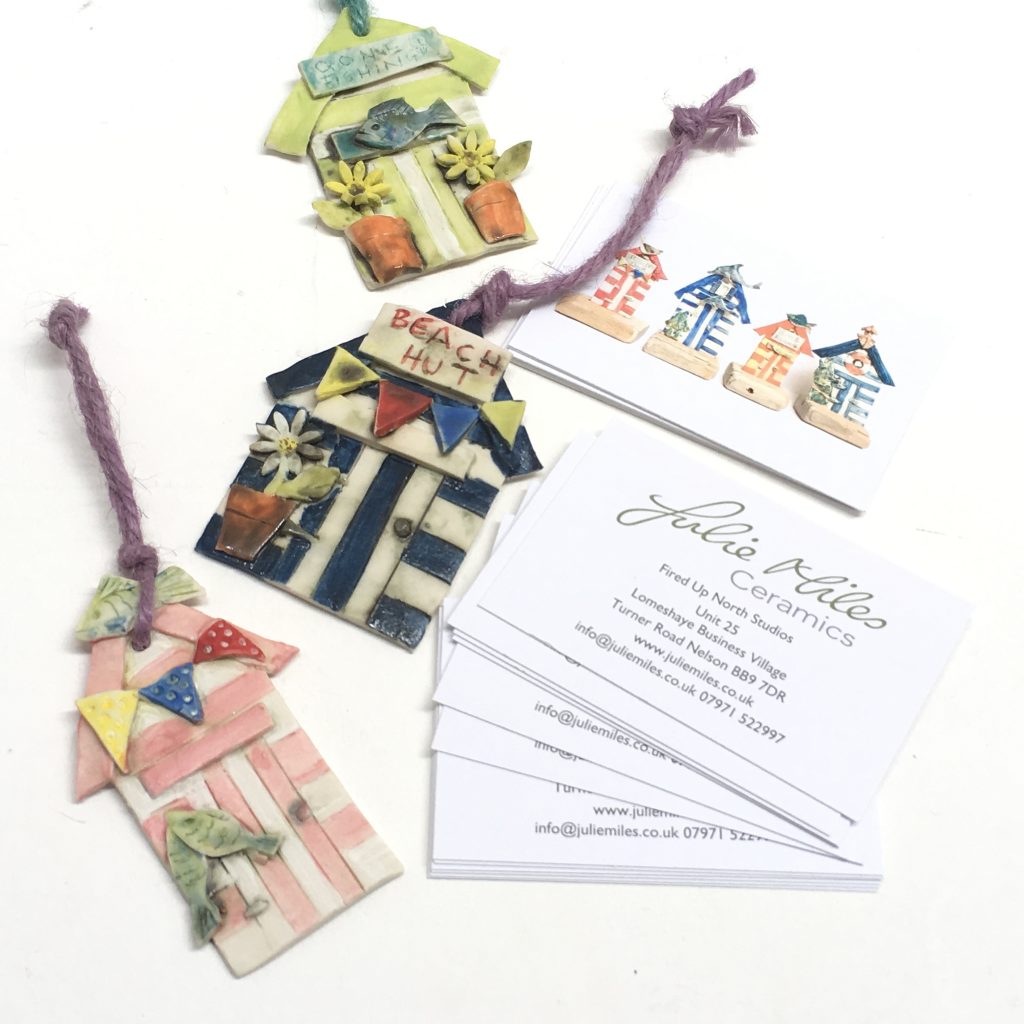 I am currently working on some new works so bare with me as I work my way through it they will be included in the next exhibition down at Higherford Mill.
Welcome to my new website! please bear with me as I play with mud for a living and well this IT malarkey is a little confusing but I am hoping we are getting there.
Let me know if there are any glaring mistakes spelling or otherwise and I will jump to correcting them immediately. So I will keep on sorting my shop and other things and I will let you all know when I think I am finished *crosses fingers